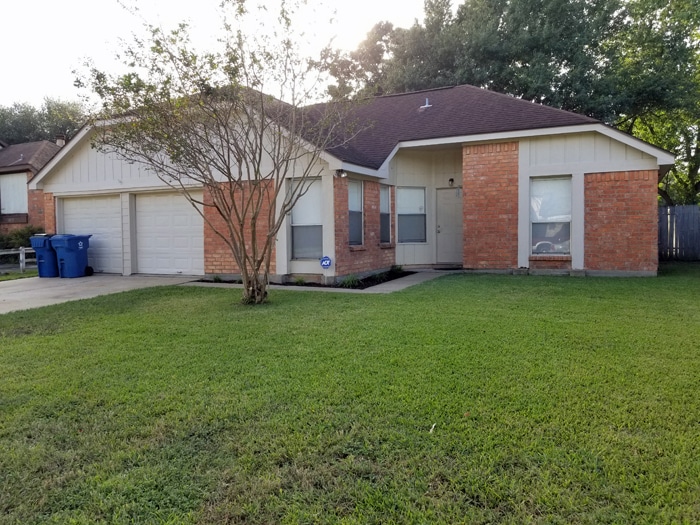 Property Details
This 1,215 SF home is in the heart of Old Katy. We purchased this right after Hurricane Harvey as it didn't flood in the storm. The home is small, but had the potential to be cute with a little cleaning up and some minor touchups.
We replaced a few doors, pressure washed the brick and all the sidewalks, did some much needed tree trimming, added some landscaping, put a fresh coat of paint on most of the inside, fixed some trim issues and replaced all of the doorknob hardware. This home is a budget rental, so we kept the improvements in line with the expected rent.
Acquisition Method
We acquired this property via the MLS.
Bought
10/16/17
Status
We sold it after three years of holding it as a rental.
Before Photos
After Photos