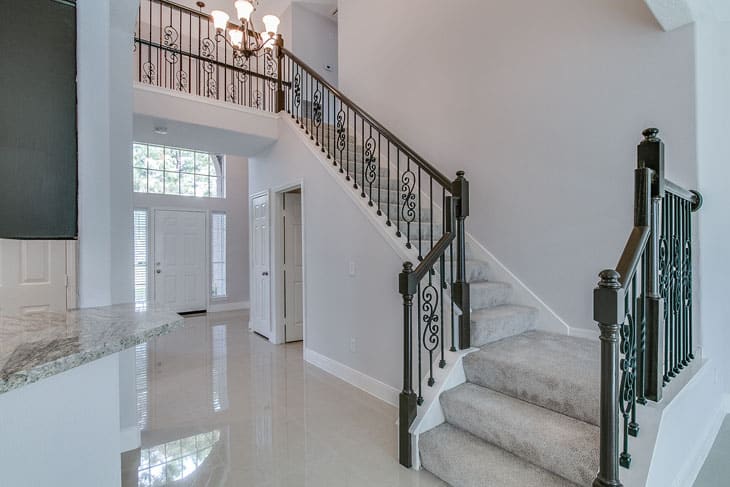 Property Details
This 2,444 SF 4/2.5/2 home is in Cinco Ranch and is zoned to Cinco Ranch High School. The off-market purchase was flooded for the first time in Hurricane Harvey after officials released water from the Barker Reservoir following the storm. It took on about a foot of water. The home had been well-maintained by the former owner, who lived there for 20+ years.
This house needs a full interior rehab to get it livable again. While only the downstairs of the home flooded, the carpet upstairs was in the middle of being replaced when the storm hit, so we'll be rehabbing both floors of the property. We're leaning heavily toward flipping this home. Stay tuned.
Acquisition Method
We acquired this property via a direct acquisition from the owner off-market.
Bought
2/23/18
Status:
We completed the rehab and listed the home both for rent in July. We rented it out and then sold the home to another landlord on September 5th off-market.
Before Photos
After Photos