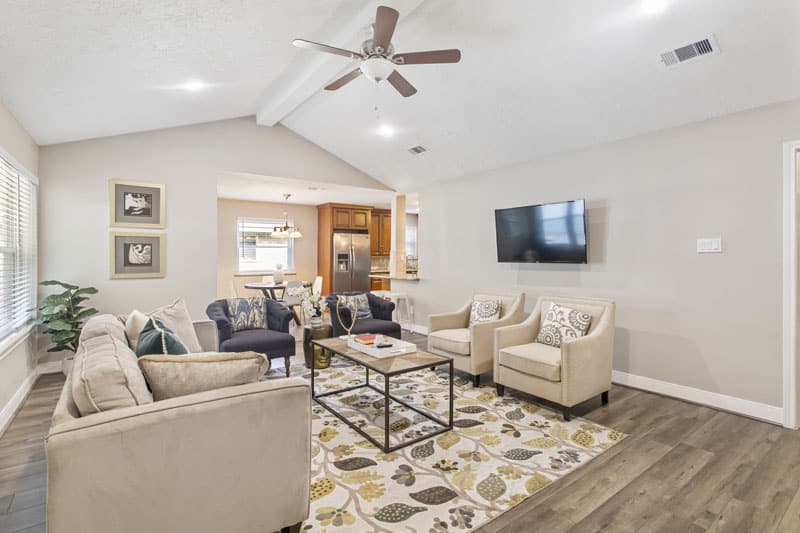 Property Details
This 2,019 square foot 4/2/2 Stafford home is in the desirable, yet affordable, Meadows subdivision. This home was being rehabbed by the owner who realized they'd taken on more than they could handle. The home had extensive foundation issues, despite the owner hiring people to repair it two years ago.
We'll be fixing the foundation issues under the guidance of a structural engineer. Then we'll be doing a full interior rehab of the home.
Acquisition Method
We acquired this property off market via a wholesaler.
Bought
12/27/2018
Status:
We sold this property after a year of using it as an Airbnb. Selling agent = Roots & Wings Realty Group.
Before Photos
After Photos