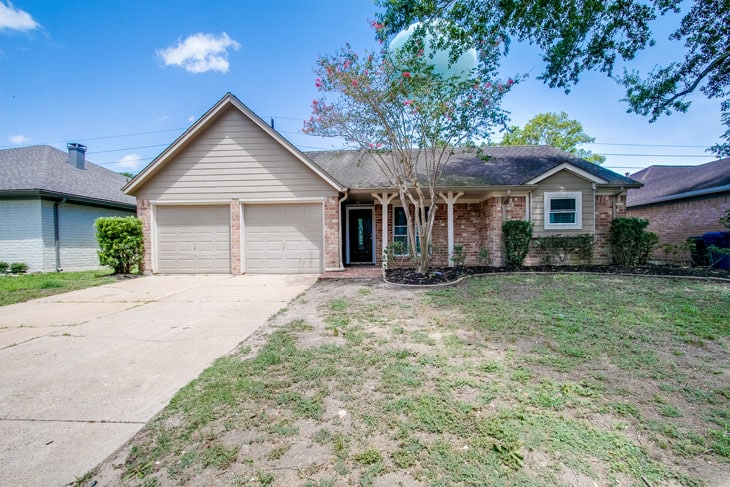 Property Details
This 1,878 SF 4/2/2 home is in Bear Creek Village and is zoned to Katy ISD and will have fantastic curb appeal once rehabbed. The off-market purchase was flooded in Hurricane Harvey. It took on about a four feet of water.
Not included in the listed square footage of the home is a sunroom built off the living room.
This house needs a full interior rehab to get it livable again. The air conditioner was also destroyed in the flood, so that will need to be replaced. There is also a wooden structure in the back of the home we'll need to demo and remove. We're flipping this home. Stay tuned.
Acquisition Method
We acquired this property via a direct acquisition off-market from an investor who'd purchased it and then decided to sell it.
Bought
4/16/2018
Status:
We completed the rehab and listed the home for sale on August 15th. We got multiple offers three weeks later and closed on the sale on October 1st. Selling agent = Roots & Wings Realty Group.
Before Photos
After Photos